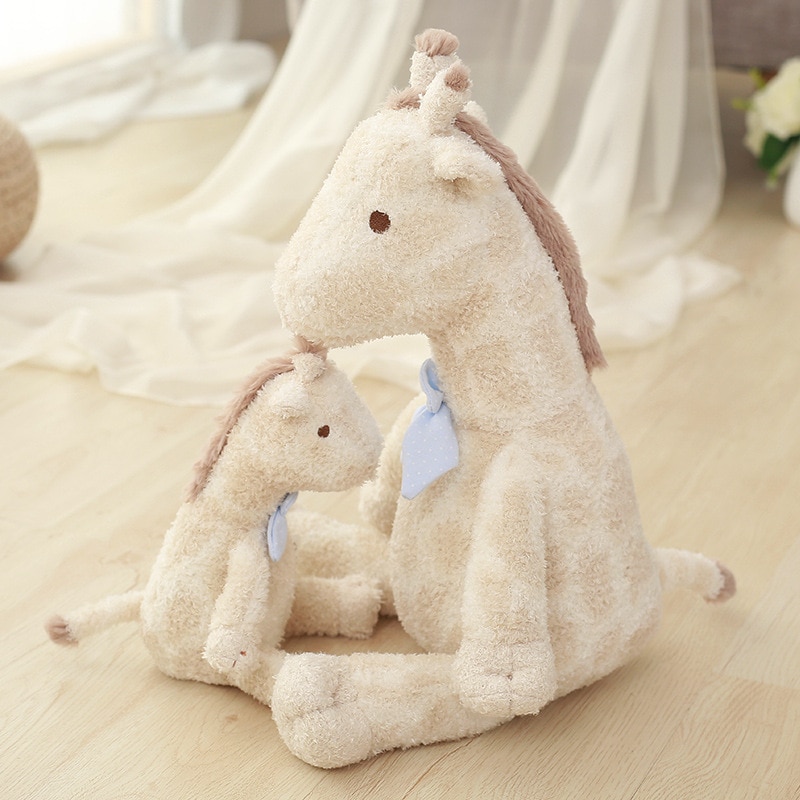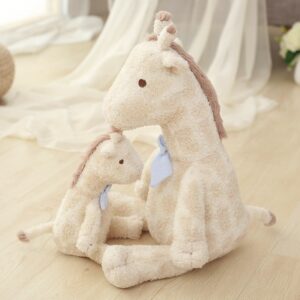 A kawaii giraffe plush to introduce your child to the savannah
Here is a soft and cute giraffe plush for your child. It comes straight from the bushy savannah of Africa to become your little one's new friend. It is one of the gentlest and shyest of animals. Despite its large size, the giraffe does not like confrontation. That's why it's the ideal companion for your toddler. Besides, this kawaii giraffe loves children. It loves to play with them and make them laugh. This giraffe plush will tell him beautiful stories. She will share her wonderful adventures with the other animals of the savannah. Your girl or boy will love her company and will love going on adventures with her! Welcome this kawaii giraffe plush into your home to help your child discover the beauty and charm of the savannah. A kawaii giraffe plush to play with your child This cute giraffe plush will be a great company for your toddler. It will be his new cuddly toy. The presence of this stuffed animal at his side will compensate for your absence. He will feel less lonely and will always have a friend to play with. With its little bow attached to the neck, this kawaii giraffe plush will be perfect to play a friend, a teacher or a colleague in his little role plays. Your child will be far from bored in the company of his plush toy. This soft cotton giraffe plush is also a cuddle queen. She loves to be cuddled! Is your child sad? He will find comfort in his friend the giraffe. Cuddling with this kawaii plush is indeed comforting. The soft, silky fur feels good to the touch. Your toddler will find tenderness and love when holding it. But that's not all! This kawaii giraffe plush will also be a great naptime companion for your baby. By lying next to it, your little one will easily fall asleep. He will spend peaceful and restful nights with his friend the giraffe. If necessary, baby can even use it as a pillow. Kawaii giraffe plush: a very nice gift to offer! Want to please your child or a friend with a little gift? This kawaii giraffe plush will do the trick! For the little ones, this cute plush will be a companion with whom they can play and nap together. The older ones will put it in their bedroom or their living room to have memories of their escapade in the savannah. Offered at an affordable price on Ma-peluche.fr, this kawaii giraffe plush is available in three different sizes: 22 cm, 35 cm and 55 cm. It's up to you to choose the model that best suits your toddler or friend.
With this giraffe plush, it's a total change of scenery! You will be transported directly to the savannah. Close your eyes and you will hear all the animals running around you. It's the perfect plush for budding explorers and wildlife lovers.
Specialized in the sale of plush toys, the Magic Plush online store allows you to enjoy a wide range of products for your children and your family. This plush store has become a real reference, because it offers a collection of products for both children and adults.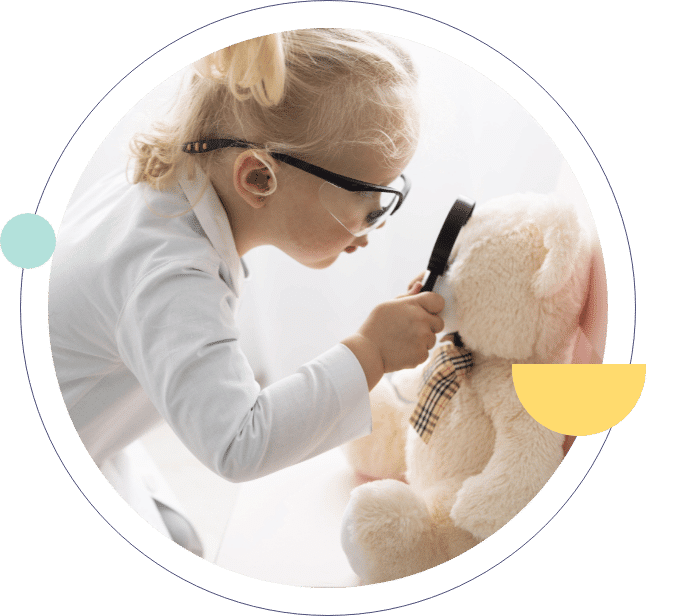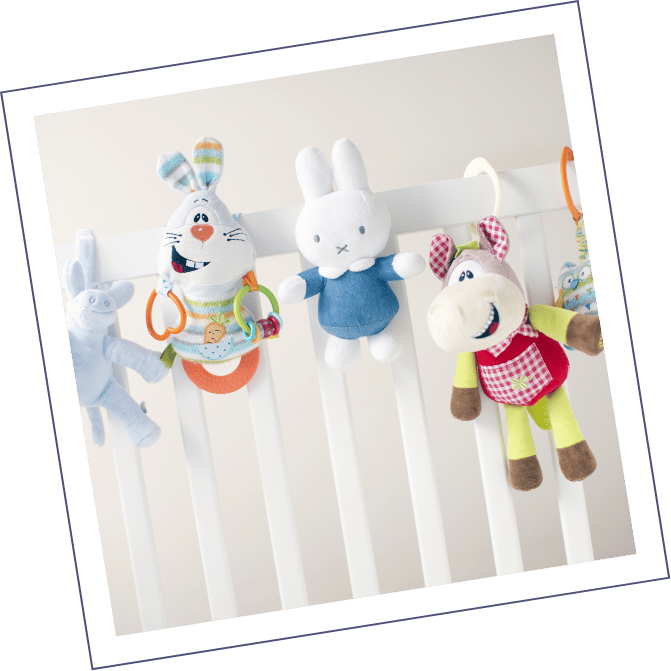 Frequently Asked Questions