Choosing a plush for a girl is above all a matter of taste, that of the child, but also of the parents. If you want to offer a nice plush to your child to accompany her in her nights, you should consider some criteria before buying. Depending on the age of your child, you can choose a smaller or larger plush toy that is easy to hold. Here are some tips and tricks to help you make the right choice.
If you want to know how to choose a plush for a boy, go to our previous article.
The plush, an ideal present for his child
A plush toy can accompany your child from birth to early childhood. The size of this one varies according to the age of your daughter. It will first be used to decorate her room, then will become an essential ally in her first games. A young girl marvels at everything around her. She has a lot of imagination and is looking for emotional attachments that she will find in a stuffed animal.
During her first years, your child will imitate your every move in order to understand her environment. Your little girl can, for example, organize a tea party by gathering all her stuffed animals around a table. She could also embark on a hectic adventure with her playmate… In short, by playing with her stuffed animals, her imagination and creativity are overflowing. The simple fact of having her stuffed animal is a great happiness for her.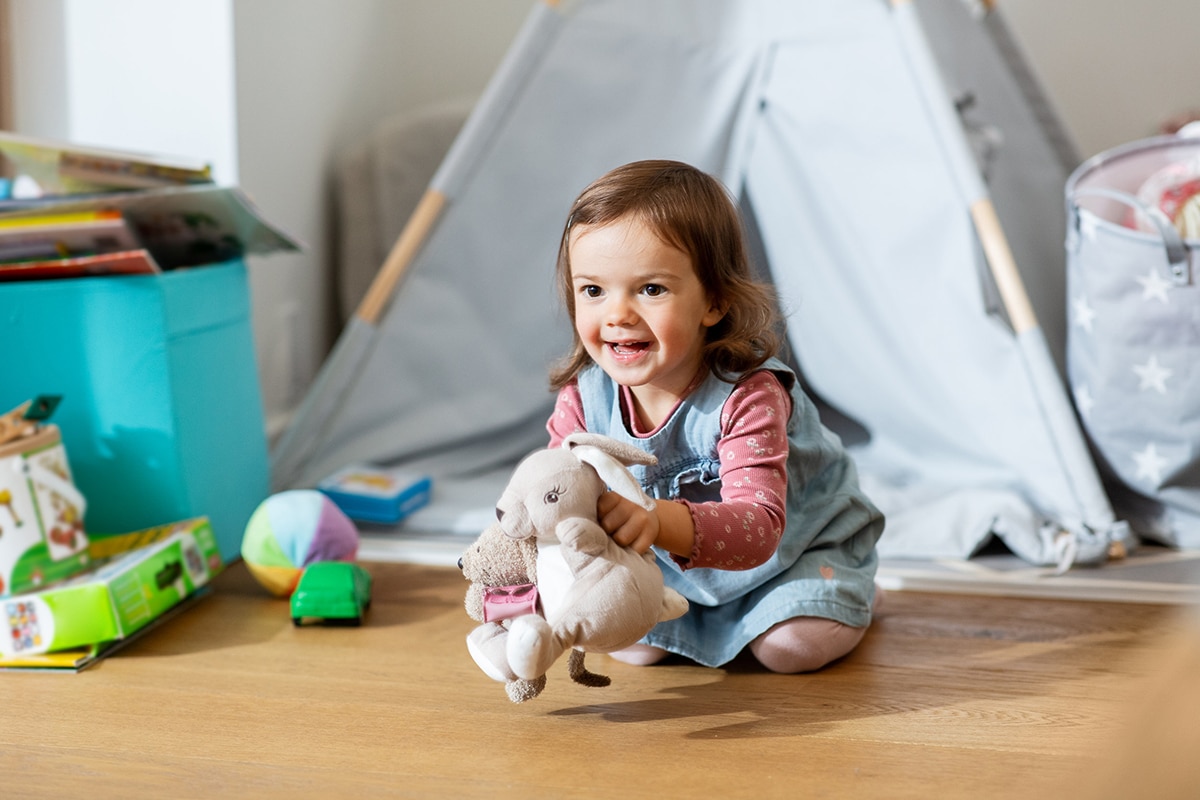 What are the criteria to take into account?
Here are some essential criteria when buying a plush toy for your daughter:
Safety
The plush you are going to offer to your daughter must be subject to very strict safety criteria. You should also pay attention to the age indicated on the label. With this in mind, choose a quality plush with the nF standard, as this will accompany her over the long term. For your daughter's first few months, present her with a plush with short polishes. This way, the long threads will not enter her mouth and be swallowed. You also need to be careful about the seams of the plush. These must be strong enough to prevent the stuffing from escaping.
The right dimensions
The plush should be easy to hold (especially by its extremities – tail, ear, tag, etc.). The accessory should not be too big, otherwise it will not fit in the bed. If it is too small, it will fall out during the night.
Washing
An important thing for a question of hygiene, the plush must be machine washable (30° in a pillowcase with a special baby softener). A plus that will seduce parents! After buying in a store, it is always recommended to wash the plush before anything else. A few tips to know: if your daughter has several stuffed animals, wash them one by one and not all at the same time. This way, she'll have a stuffed animal to call her own while she sleeps. Preferably, clean the stuffed animal once a month.
Other things to consider
The color and material of the plush also play a role in your child's development. Colorful patchwork provides a friendly touch to the plush. Corduroy gives a dynamic touch to the plush. In addition, choose a filling made of recycled fiber. This way, you contribute to sustainable development.
Aesthetics and softness are also important factors, because the plush will keep your daughter company for a long time. The accessory should therefore be soft and pleasant to the touch. Tip: If your daughter has fallen in love with a particular stuffed animal, sleep with it for a few hours. That way, she'll get your scent.
The different shapes
– The flat comforter: this is a square of velvet fabric with an animal's head and wrapped ends. Ideal for babies, it is easy to hold. It is often equipped with a teething ring or a pacifier clip.
– The puppet comforter: the puppet creates a powerful link with the child. You can slip your hand into it to entertain your daughter or stroke it to put her to sleep. The puppet blanket encourages an educational approach with your little girl as she gets older.
– The plush: it can be in the shape of animals such as rabbits, bears, etc. and comes in many sizes ranging from 15 cm to 100 cm. Choose a plush adapted to the age of your child.
– The doll: light and soft, it will amaze your daughter.
– The pacifier attachment blanket: practical and light, this type of plush comes with a strap where the child's pacifier is attached.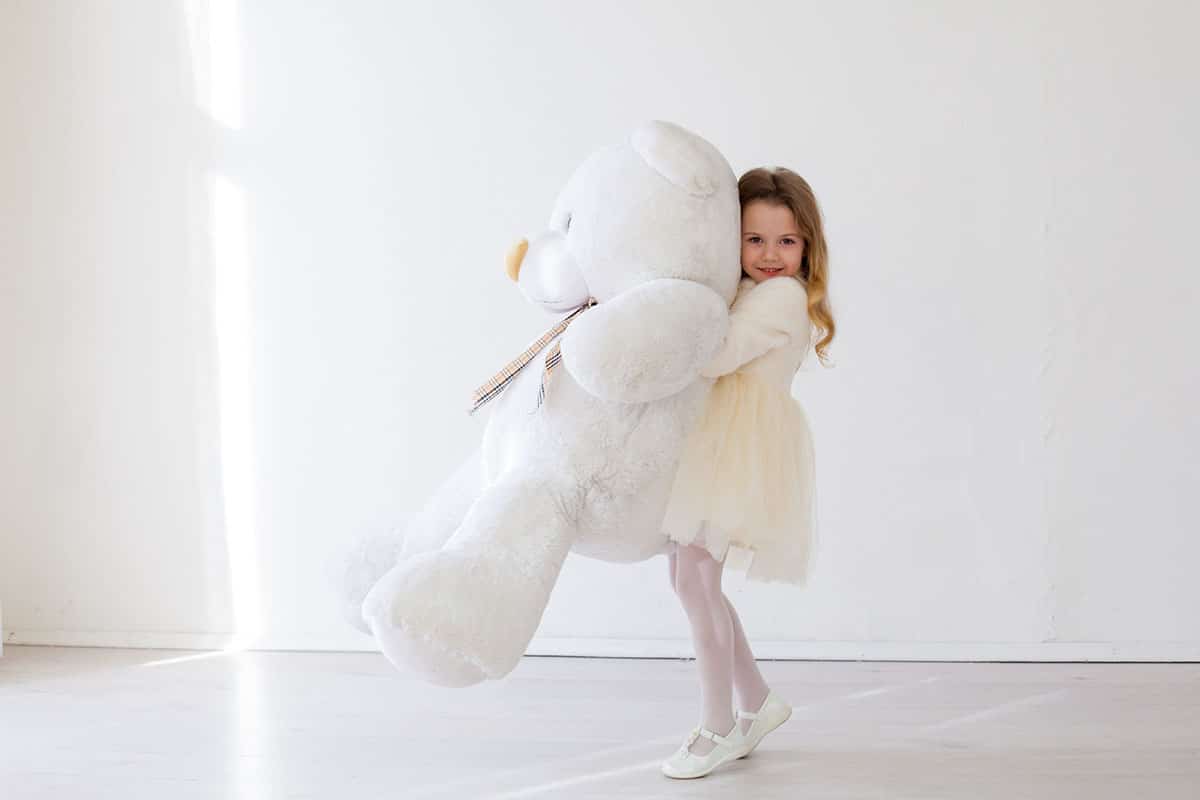 An animal-shaped plush for playtime
During his first months, your baby will not stop observing the plush that is waving over his eyes. Obviously, this show will delight your daughter and calm her down if she's in the middle of a crying fit. The stuffed animal is an ideal playmate: by choosing it, your daughter will have a companion to protect her during her sleep. A friend that will help her chase away her nightmares and fall asleep peacefully.
You can afford other fantasies, other than the traditional "teddy bear". You can go towards other more original models. But how to choose without making a mistake? The best way is to ask your child's opinion.
Every child has a favorite animal or a favorite cartoon with a famous animal. You'll be sure to please your child by bringing home a stuffed animal. You'll be moved by the sight of your toddler snuggling up to his or her stuffed animal before leaving for dreamland. You can also go for a plush with a little animal head to encourage your child at a young age.
If your child can't give his opinion because of his young age, take a plush whose color attracts him. Otherwise, an XXL plush will look great in his room as a decorative element. A pink flamingo version of the size will sublimate the room of a little girl. The animal will act as a dream guardian and will watch over your little blonde head when she sleeps.
A plush character to shape her imagination
The stuffed animal will probably grow with your child. Your daughter's behavior will change over time. She'll imagine stories in which she and her loyal companion will evolve. They'll brave obstacles, run from evil witches, make new friends along the way… Also, it's best to choose a girl plush that she can use in her imaginary playtime. A Little Red Riding Hood puppet, a Cinderella puppet or a Snow White puppet are good examples.
You'll see that when you tell the stories that feature these characters, your daughter's eyes will sparkle with joy. She will experience the adventures as if she were there. She'll be excited about the magical kiss that wakes up the princess. These beautiful stories will help her exercise her imagination and teach her about all aspects of life.
Choose a stuffed animal that is not out of touch with reality
The stuffed animal you buy for your toddler should match the real thing. This is useful so that she can easily identify the stuffed animal in front of her: a bee, a rabbit, a cat, an elephant. If you give her a bear with an elephant trunk, she won't know how to play with it. It's also a good idea to choose natural colors. Avoid getting a purple rabbit or a green pony.
The stuffed animal is great for role-playing. With it, your child can simulate situations that exist in real life. The toy can help your child better understand how society and the world around him work. Between a talking and a non-talking toy, the choice is quickly made. The preference is for the latter. The former encourages the child to press a button and the toy will start talking. It is much better if the child himself speaks instead of the toy.
It is quite possible to make a homemade stuffed toy with your toddler. All you have to do is follow an online tutorial and get the necessary materials. This toy will be invaluable to your daughter, as she had a hand in making it.
To make sure you choose the right stuffed toy for your daughter, be on the lookout for her desires and needs. That way, you won't have a hard time selecting the toy. And remember to take note of the age indicated on the label and the compliance with the standards before the purchase.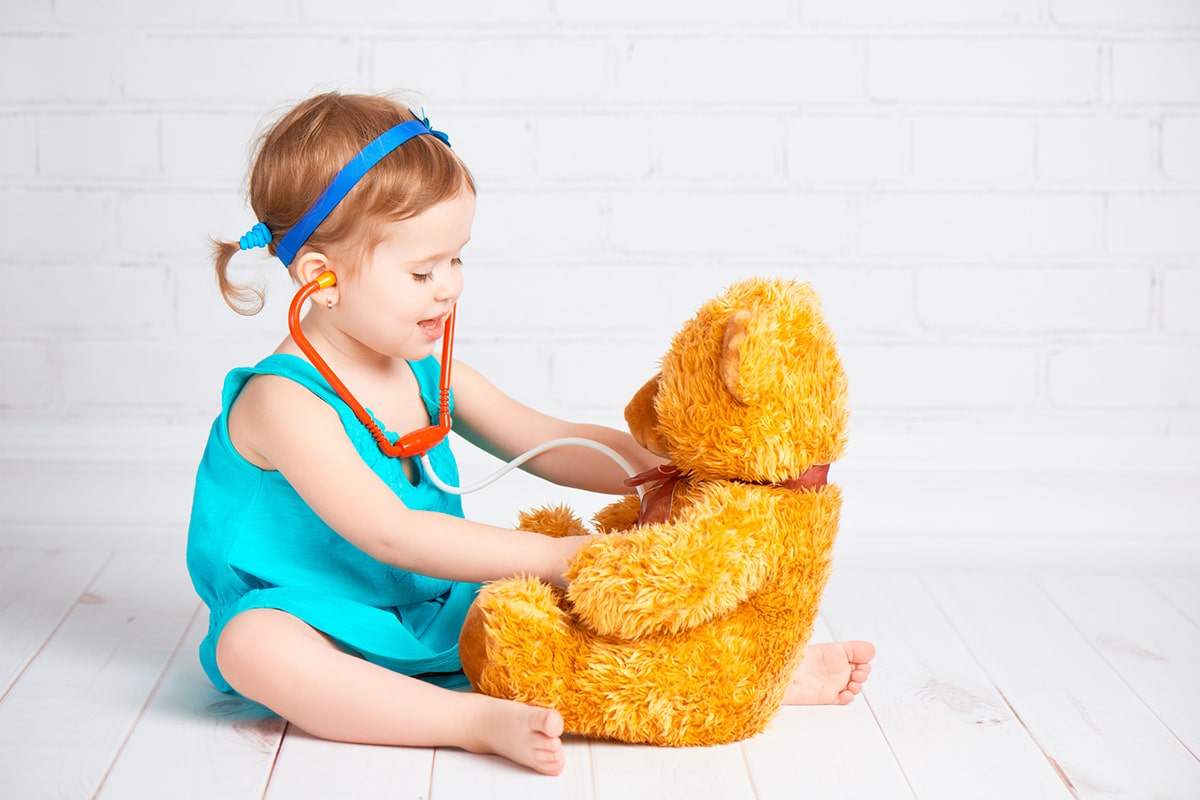 Girl's plush, how do you choose?
Do you know how to make the right choice when buying a girl's plush toy? Tell us in comments how you do!