As a transitional object par excellence, the stuffed animal or doudou is a reliable and warm companion that plays an essential role in your child's development. And if they are naturally attracted to stuffed animals, it's primarily because they create a certain fascination in them that leads to an avalanche of hugs and confidences. In any case, as a parent, it is essential to choose your baby's stuffed animal well. Not only for comfort and aesthetic reasons, but also to ensure the safety of your child. Find out how to find the perfect baby boy stuffed animal.
Why buy a plush toy for a child?
For most children, plush toys are one of the first gifts they receive, along with wooden and plastic toys. However, unlike them, plush has a warm side that they do not have.
First of all, it is important to know that at a young age, children are more in the sensory field and are looking for emotional security. A feeling that soft toys fulfill perfectly by reassuring the child, by avoiding him to feel alone, by enriching his games and his imaginary scenarios.
Thanks to his stuffed animal, your child becomes aware of his emotions and gradually releases them. He expresses himself with it (developing his language at the same time), confides in it, feels listened to and then soothed thanks to tender hugs.
Moreover, by playing and manipulating his plush to move it at the same time as himself, he develops his own motor skills and learns faster to become autonomous. Finally, you can give your baby boy a stuffed animal to help stimulate his senses, awaken his curiosity and enhance his ability to observe.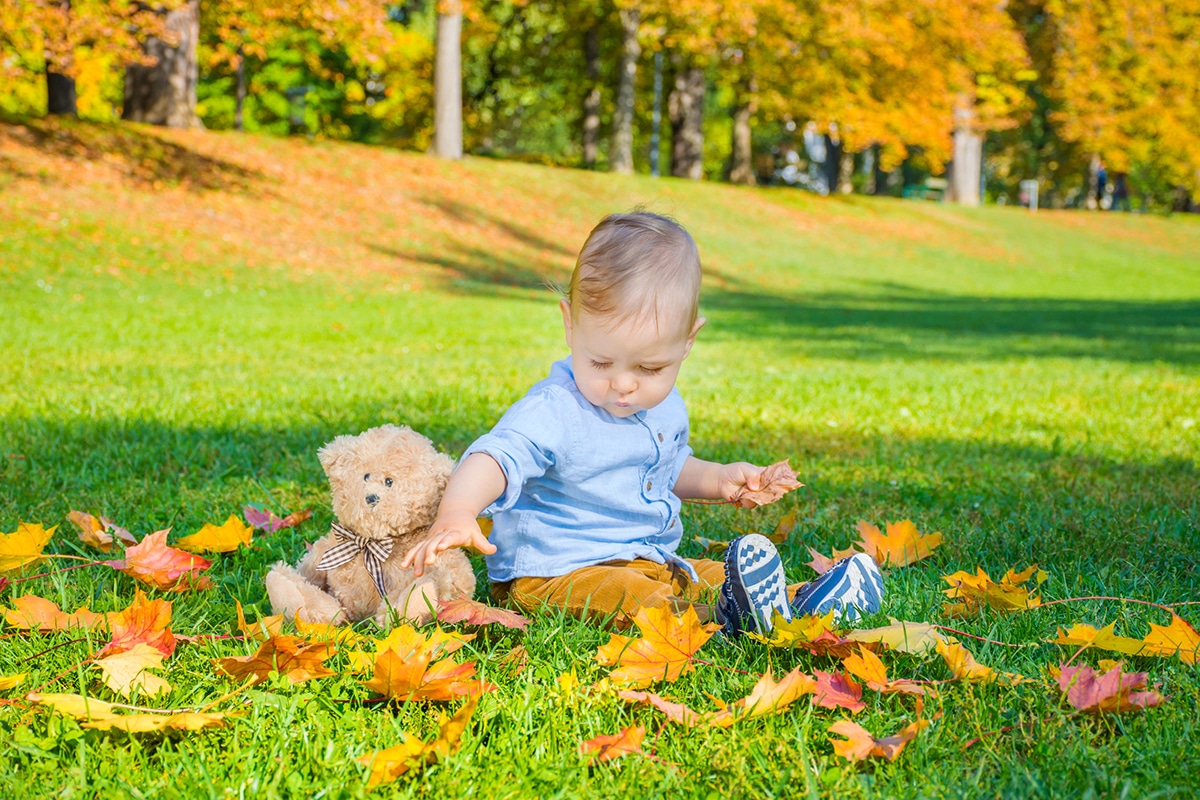 The place of the plush according to the ages
Whatever the age of your little one, the cuddly toy will play its role of transitional object and will allow him to better apprehend the different experiences that await him. You can therefore choose the cuddly toy that would suit him, taking into account the needs of his age.
The comforter that reassures from 0 to 18 months
From the first months (around 5ᵉ when he will be able to grasp it), the plush will provide him with softness as well as an affective presence in the absence of his parents. This means he can always count on someone he can trust. Also know that at this age, a plush toy would allow your baby to gently go through the anxiety of the 8ᵉ month.
Therefore, opt for a medium-sized plush that could be useful to him even when he is a little older or a small plush that will not take up all the space. You can also opt for an articulated plush or a puppet plush to keep him entertained.
Between 18 and 3 years old: the perfect companion for the first games
Your baby may have grown up, but his blanket will still be as important to him as ever. However, his role will change slightly. He'll become a playmate who he feeds, learns to play with in the car or prepares imaginary baths with.
This is also the beginning of imitation games. The little one transposes with his plush everything he is used to doing. He feels reassured and quite happy to just have his stuffed animal next to him. This is also the time when your son will develop a love for collecting stuffed animals. They will follow him everywhere and become soothing and warm sleeping companions.
At this age, stuffed animals will also take on a little more importance and become a support in every situation. After a boo-boo, a sorrow, small worries or a big tiredness, his cuddly toy will soothe him and will act as a reference for him.
We recommend that you choose soft toys that will help your child really develop his motor skills and gain a little more independence.
Between 3 and 6 years old: the first steps at school
The first transition, the plush for baby boy will have for function here to facilitate theentry to the school. At first, he'll take it with him to school and then gradually start leaving it at home. After each day, she will serve as a support and will allow him to digest his sorrows in this new world. He will tell her about all his adventures and new encounters.
Finally, you can let him choose a large stuffed animal, even a giant one. So he can play with a friend.
From 6 years old
By age 6, your son will have grown up enough and will have already accumulated a bunch of stuffed animals. They will serve as emotional cues for him and will be more static. He will move them less and use them for new games. Offer him an XXL plush on which he can lie down or use it to shape his own cocoon.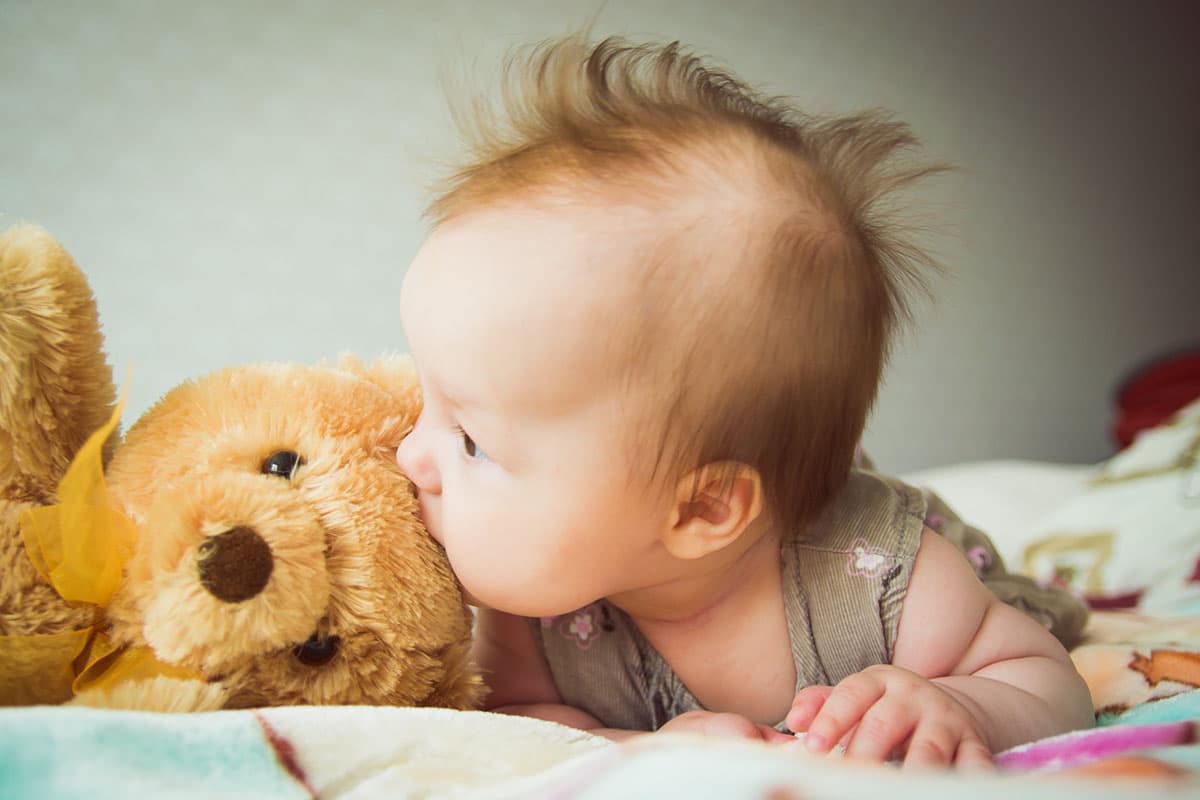 Criteria for choosing a plush toy
Before buying a plush toy for a baby boy, we recommend that you look at a few things to make sure it's right for him.
The security of the comforter
Your child's comforter must be soft, light and easy to wash, but it must also be safe for the child. So first of all, take a look at the safety standards mentioned on the labels. The references are the NF and CE standards. So you are sure to have a quality plush and which does not present any risk for your baby if one or the other of these standards is indicated on the label.
Also remember to check the solidity of the added elements (such as the eyes) so that they cannot be easily torn off.
The quality of the material
Ideally, we recommend that you choose a soft baby boy plush that is skin-friendly. Your child will especially appreciate his plush because he will have the opportunity to give him lots of hugs.
As for the type of material, you will choose according to your tastes. Polyester, wool, cotton, linen… it's up to you. However, a quality comforter adapted to a baby must above all be hypoallergenic.
The ease of maintenance
Very important criterion in the choice of the plush of a child, the ease of maintenance must be an eliminatory element. The reason is simple! Your child will take his plush everywhere with him. And for age, he will not necessarily have certain notions of hygiene. He will feed it, drag it in the mud or on the kitchen floor.
Opt for a plush that is easy to wash, especially in the washing machine at 30°. This will allow you to maintain it regularly to avoid that your child's plush becomes a nest of bacteria. Once a month at least (if the plush is too dirty) would be a good frequency.
The different types of plush
Depending on what you're looking for your child, you may want to go for a particular category.
Flat squares, puppets or flat comforters: soft enough to the touch, there are comforters that are nothing more than squares of fabric whose particularity is that they are very light. And who says lightness, says easy transport. Your child can easily play with it, put it in a ball and manipulate it as he wishes.
As for the puppet cuddly toys, they are equipped with an opening allowing them to be animated.
Musical comforters: obviously in addition to being faithful companions, their particularity is that they allow your child to fall asleep with soft music in the background.
Soft toys : adapted to both boys and girls, they are soft and light and allow to play any game.
Teething comforters: these are comforters with rubber or plastic parts that fit the baby's mouth. He can bite them when the first dates appear to relieve pain in the gums.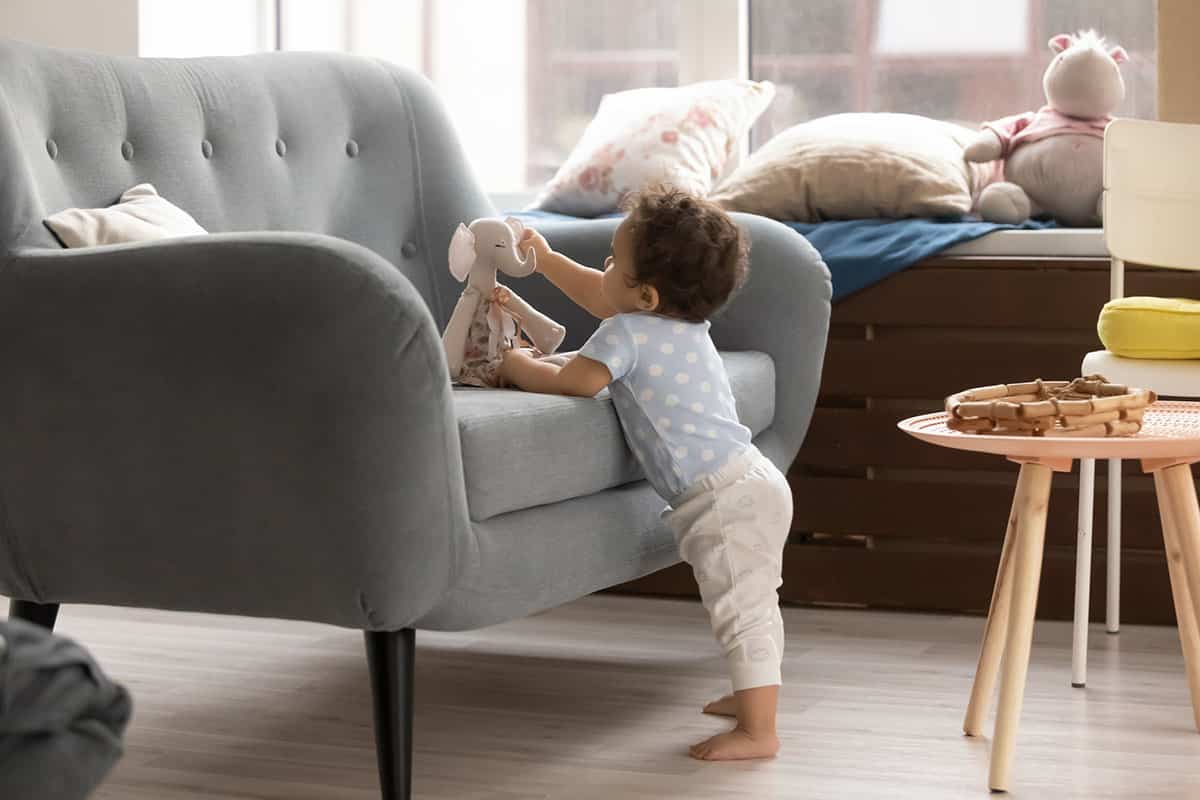 Baby boy plush: What are your criteria?
So, what are your criteria for choosing a baby boy plush? Tell us in comments!